LIC has recently announced that PAN and LIC policy linking is mandatory for policyholders in order to invest in the LIC IPO. So anyone who wants to invest in LIC IPO must have a demat account and their PAN details should be there in LIC records.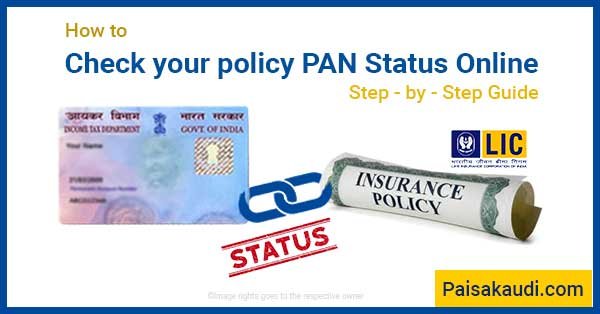 If you have already updated your PAN details on the LIC portal, here is a step by step guide to check the status of the PAN-LIC link.
Process of checking your PAN – LIC link status.
LIC has made a quick and simple process to check your PAN – LIC policy link status. You can do this online without going anywhere. Be ready with the policy number, DOB and your PAN. Now keep calm and follow the steps below.
Step 1 : Go to the official website of LIC or click on this link https://linkpan.licindia.in/UIDSeedingWebApp/getPolicyPANStatus
Step 2 : Enter your policy number, DOB and PAN. Enter Captcha code and hit the submit button.
That's all. A status screen will show a message that your PAN details are linked with your policy or not.
This covers the procedure to check status of your PAN – LIC policy link status. Please comment if you need any further information on this.